A staircase as hub
A young couple chose a sunny and spacious apartment to finish and decorate.
This expansive two-level apartment with its beautiful view reflects the owners' ideas about functionality and simplicity. VP Architetti based its project on the strong design element offered by the spiral staircase leading to the loft. The off-the-shelf stairway was personalized with a custom finish. The contemporary setting also welcomes antiques and tribal art.
The practical concerns that guided the project are visible in the functional and linear kitchen, the roomy closets and the custom-designed marble sink carved by our favourite stone-cutter.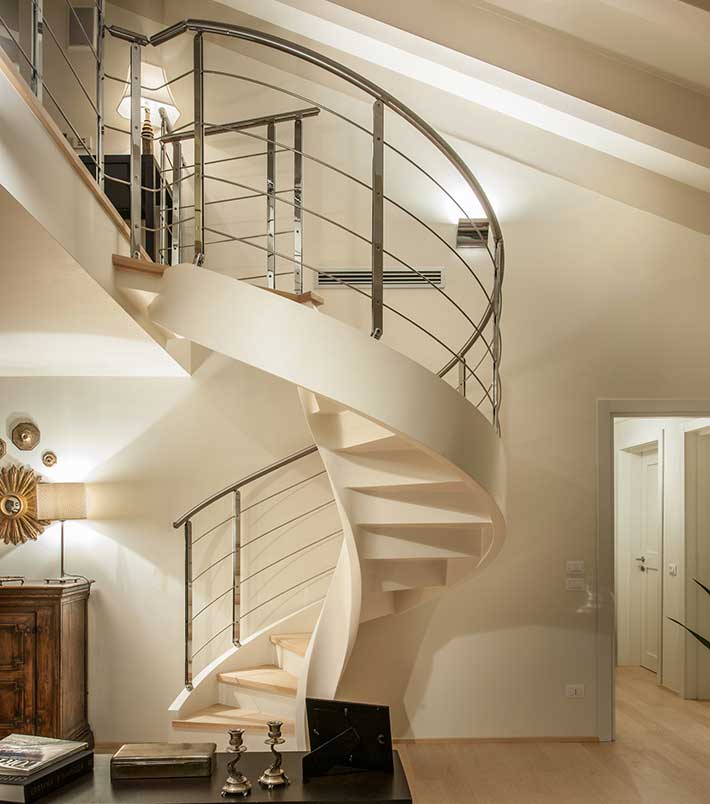 What we do
Find out what we can do for you and your home.
Learn about other projects