Projects
A quiet corner in Venice, between the Academy Galleries and the Peggy Guggenheim collection. VP Architects realized a careful restoration while redistributing the spaces in a more contemporary style.
An old stone house with an attached wooden hayloft – a "toulà" in the Cortina dialect –
re-evokes the warmth of the Dolomites with a rebuilt, restored and reimagined apartment under the eaves.
Remodelled attic apartment with a spectacular view of the Ampezzo valley. Mountain atmosphere marries African memories.
The classroom of a converted Victorian-era art school transformed into a contemporary and welcoming loft in London's Vauxhall.
In Cortina d'Ampezzo. A remodel of an apartment in a listed building designed by Italian architect Edoardo Gellner (1909-2004) for the 1956 Winter Olympics.
Complete rebuild of a farm building formerly belonging to the estate of a Venetian villa. Little of this building, which is protected by Italy's architectural heritage law, was still standing when the owners acquired it.
In Treviso this free-standing house from the early twentieth century found a new identity with a complete remodelling as well as an addition and new furnishings.
An interior design project tailor made for a city apartment that revolves around a spiral staircase.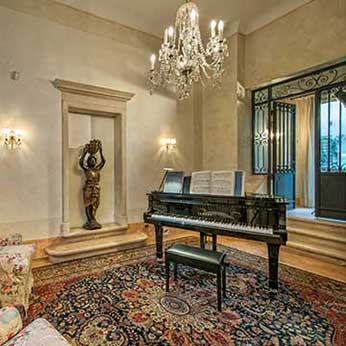 A family with grown children—one with a passion for the piano—and numerous antiques handed down for generations.
It was a hayloft – a "tabià" – in Cortina d'Ampezzo that had been divided into two apartments. These gave birth to a new single, apartment, filled with beauty.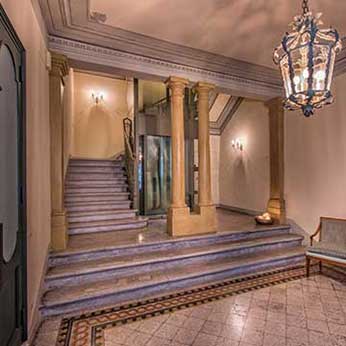 More than mere planning, remodelling and interior design. There was also a hunt for furniture in flea markets and before that a hunt for just the right space. Which turned out to be three…
Conservation of a historic Venetian villa in a poetic antique garden.