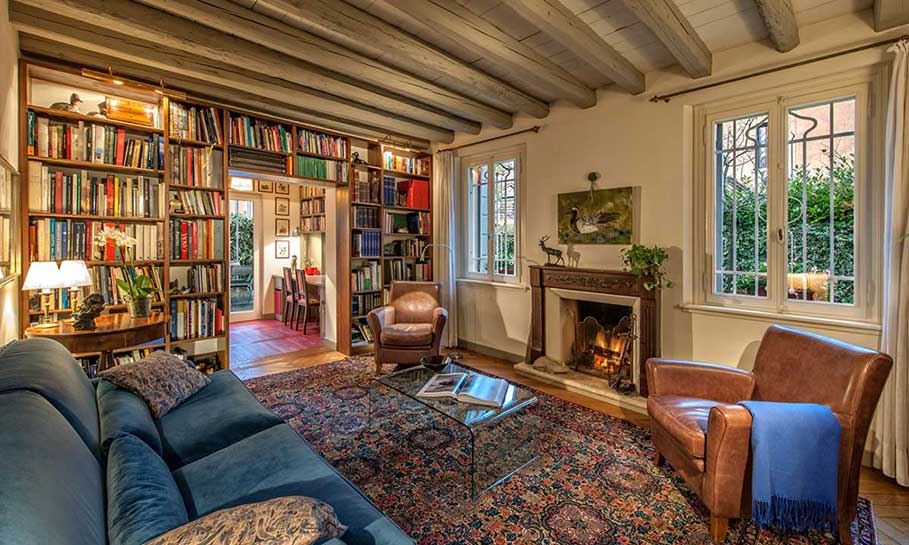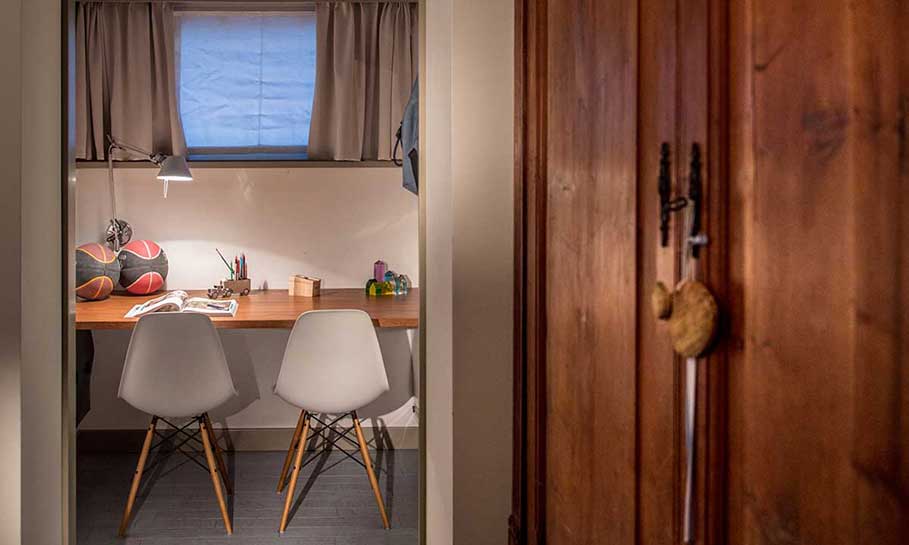 A welcoming home
just outside the city gates
A home for a family. The complete rebuilding of a 1920s building for a couple with two teenagers.
VP Architetti restored the original stucco and windows. Inspired by the first-floor balcony, we designed new ironwork and created a covered terrace that mixes the lightness of Art Nouveau with contemporary elements to create a pergola the family uses in the summer.
BEFORE Additions made over time guided the size and volume of the building's enlargement.
AFTER With later additions removed, the building and garden's belle époque flavour returned—with a bit of poetic license.
Adding on to the building aided the spatial reorganization, which is easily visible from both outside and in. The new parts of the interior are distinguished by the tinted oak floors (red downstairs and blue upstairs); the wood floors of the original building were left natural.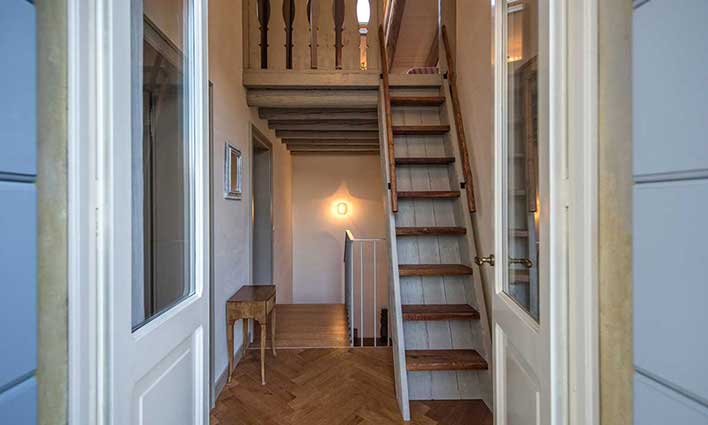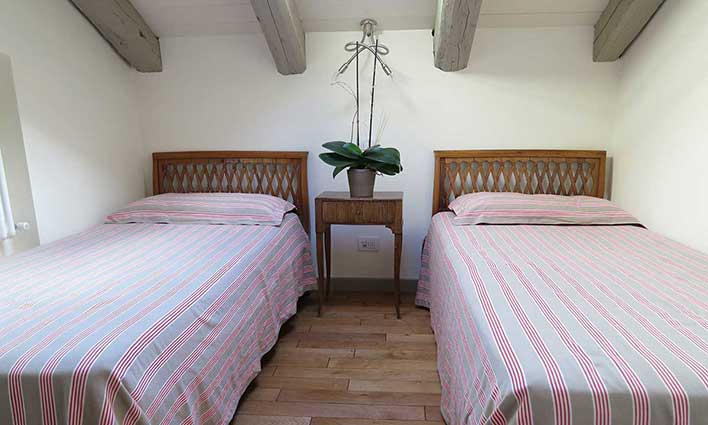 Space in the attic was recuperated for a lofted guest room that is as warm and inviting as the rest of the house. Cheerful wallpaper, fabric, the coloured floors and heirloom furniture immediately gave the house a lived in feel; ducks and other animals beloved by the owner are a featured theme in the study dedicated to them.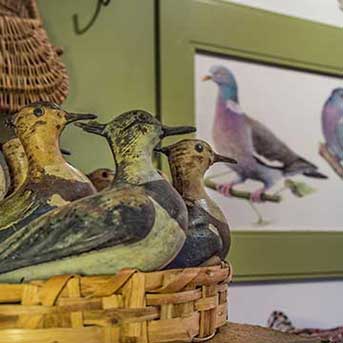 What we do
Find out what we can do for you and your home.
Learn about other projects